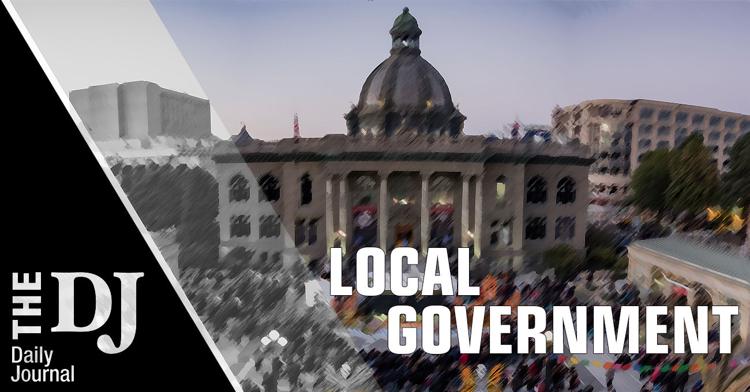 In an effort to clarify the original intent of pegging areas for further study as part of San Mateo's General Plan update, city officials will review a proposal to remove one- and two-family residential properties from the study areas at a study session Monday. 
Initiated in 2017, the city's 2040 General Plan update is aimed at setting a vision for the city and the policies guiding its growth in the next 20 years, and is expected to include discussions on housing, land use policy, circulation, open space, noise, safety and conservation. The effort to peg sections of the city for further study resulted in 11 proposed study areas approved at the City Council's Aug. 19 meeting, after several community meetings and public hearings were held over the summer with residents to shape them. 
In response to concerns that had been raised that the North Central neighborhood had been singled out among the residential neighborhoods for study, city officials explained at the Aug. 19 meeting that the study areas would help officials and residents focus their efforts on specific parts of the city for study of a range of changes — including preservation or no change, street improvements, measures to enhance circulation, and upzoning, among others. 
But those concerns lingered for the Home Association of North Central San Mateo, which wrote in a Sept. 29 letter to the City Council that the association would oppose consideration of upzoning in the city's residentially-zoned land until the city creates a more equitable distribution of study areas. In response to feedback from residents and the City Council since the Aug. 19 meeting, staff from the city's Community Development and Public Works departments have identified opportunities for the city to take on concurrent studies related to transportation, infrastructure and multi-modal access that can inform the General Plan process, said Community Development Director Kohar Kojayan. 
She said the proposed elimination of one- and two-family residential properties in the city from the study areas is consistent with the original intent of the study area process and is aimed at further clarifying that the effort to scope where future growth will take shape in the city will initially focus on non-residential properties.
Kojayan noted officials are hoping any supplemental studies that are done through grant opportunities or in collaboration with San Mateo County Health's Public Health, Policy, and Planning Division can, together with the study of land-use analysis, can be woven into the General Plan update process. She emphasized the importance of community feedback in informing the General Plan update, and noted officials are focused on ensuring the process is iterative and responsive to resident input. 
"If it's a community-led process, it's a successful process," she said. 
Though North Central resident Adam Nugent felt staff's proposal was a step in the right direction, he remained concerned about the neighborhood's position as the only residential neighborhood pegged for study. Also president of the Home Association of North Central San Mateo, Nugent questioned the continued inclusion of residentially-zoned land that falls outside the one- and two-family properties. He noted residential areas zoned for more dense developments like apartment buildings tend to on average be home to lower-income residents, and worried including them in the study areas could put those residents at risk for experiencing future changes more than other residents might. 
"We're not against the study of one- and two-family residentially zoned areas," he said. "Yes, it should be studied, but it should be studied more equitably throughout the city."  
Nugent acknowledged the North Central neighborhood has a history of not being invested in as much as other neighborhoods in the past, and said residents are hoping those themes don't continue as the city looks toward planning what it could look like in the next 20 years. 
"I think that the city should see what our commercial and other-zoned properties can provide at this point and see if that gets us to where we need to go," he said. 
Kojayan said city staff are working to do even more outreach into the community to gather input on the city's General Plan process. By inviting the Peninsula Conflict Resolution Center, a community-based nonprofit, to join the General Plan team, outreach has expanded to include Spanish-language programming and a plan to reach residents and neighborhoods that have not previously participated, she said. 
Kojayan noted officials successfully engaged residents on what they perceive their future needs to look like during the San Mateo's September Nights, a series of community events aimed at celebrating the city's 125th anniversary. She hoped they could continue to find ways to meet residents where they are. 
"This is a community process," she said. "It's iterative and, as we get community feedback, we will make changes." 
In other business, the council will review a $1.5 million agreement with IPS Group, Inc. to implement downtown parking technology improvements, including new parking pay stations, single-space parking meters and signs showing the real-time availability of parking space in downtown parking garages, among others. Though it was initially advertised for construction in November 2017, the project has been delayed because previously-submitted bids did not comply with the Federal Highway Administration's Buy America requirements for steel and iron materials. Because the lowest total bid using domestic steel and iron was 42% more than the lowest total bid for the project using foreign materials when the project was advertised for construction in March, the requirement was satisfied by IPS Group's bid, according to a staff report.