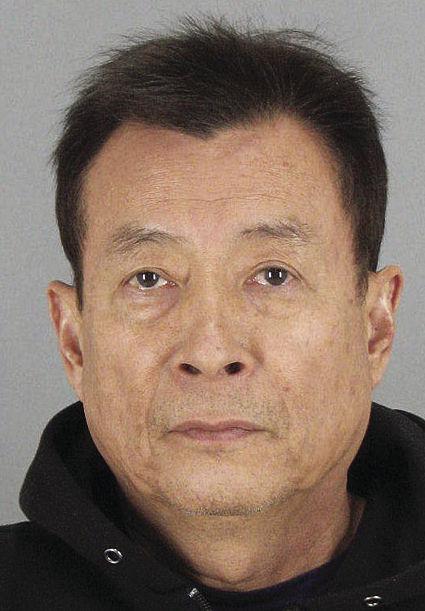 More than 23 years after an 8-year-old girl was kidnapped near the Hillsborough elementary school she attended, a Southern California man thought to be behind the plans was found guilty of kidnapping for robbery by a jury Wednesday, according to the San Mateo County District Attorney's Office.
Kevin Tayueh Lin, 69, was arrested in late 2017 as a suspect in the kidnapping as he was going through customs at a Southern California airport after a recent trip outside the country. The jury deliberated for some five hours after closing arguments before finding him guilty of kidnapping, a conviction for which he faces seven years to life in prison, according to prosecutors.
Lin is said to have helped plan, coordinate and carry out the scheme to kidnap the girl, who was picked up in a van and held for nine hours Dec. 11, 1995. Though Lin demanded some $800,000 in ransom, the girl was dropped off near the San Francisco International Airport without payment, according to prosecutors.
Lin's arrest was the second to come out of three warrants issued in connection with the 1995 kidnapping. A Pasadena man named John Balocca, who was convicted of the crime in 1997 and served 18 years in state prison, and Brian Ming Shieh, another Southern California man who was never apprehended, were believed to have worked together to kidnap the girl. Balocca, who has been paroled, testified as a witness in Lin's trial, according to prosecutors.
A kidnapping charge against Lin was dismissed in March due to complications with the appearance of a witness but prosecutors refiled the charge immediately and his trial started June 19, according to prosecutors.
Chief Deputy District Attorney Al Serrato said he felt the guilty verdict was a fitting conclusion to the work done by the Hillsborough Police Department more than 20 years ago as well as the more recent work of investigators in the District Attorney's Office.
"We're grateful to the efforts that the department made initially in doing such a thorough job and in working with us to bring justice to this victim," he said.
In custody on $5 million bail, Lin is next expected to appear in court Aug. 23 for sentencing, according to prosecutors.
Lin's defense attorney Alex Bernstein could not be immediately reached for comment.