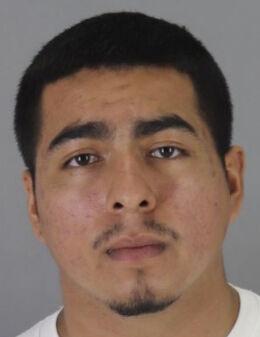 A man awaiting trial for a 2017 home invasion robbery case was issued an arrest warrant for attempting to dissuade and intimidate a witness and after, an AK-47 assault rifle was found in his car Friday, according to the San Mateo County Sheriff's Office.
Sheriff's Office detectives issued a $200,000 arrest warrant on Sept. 11, which led to the car of Hector Guzman-Alcantar, 21, where they found the assault rifle, a large capacity magazine and ammunition. His bail was increased to $2 million, according to the Sheriff's Office.
This investigation is ongoing and detectives believe this is an isolated incident. If you have any information on this case call Detective Joe Fava (650) 363-4192 or email jfava@smcgov.org.