After a canceled 2020 San Mateo County Fair in 2020, kids with the 4-H proudly returned to this year's fair and showed off their animals raised in San Mateo County.
One of the largest animals unveiled as part of the fair farm Youth Development Program was Maurice, a steer weighing 1,300 pounds.
Rachael Taillon, 16, said Maurice is the largest animal she ever raised, describing him as powerful and strong and a lot of fun to take care of over the last year. Maurice will be auctioned off Saturday, and Taillon acknowledged it is hard to let him go.
"I raised him and loved him and gave him the best life he could have," she said.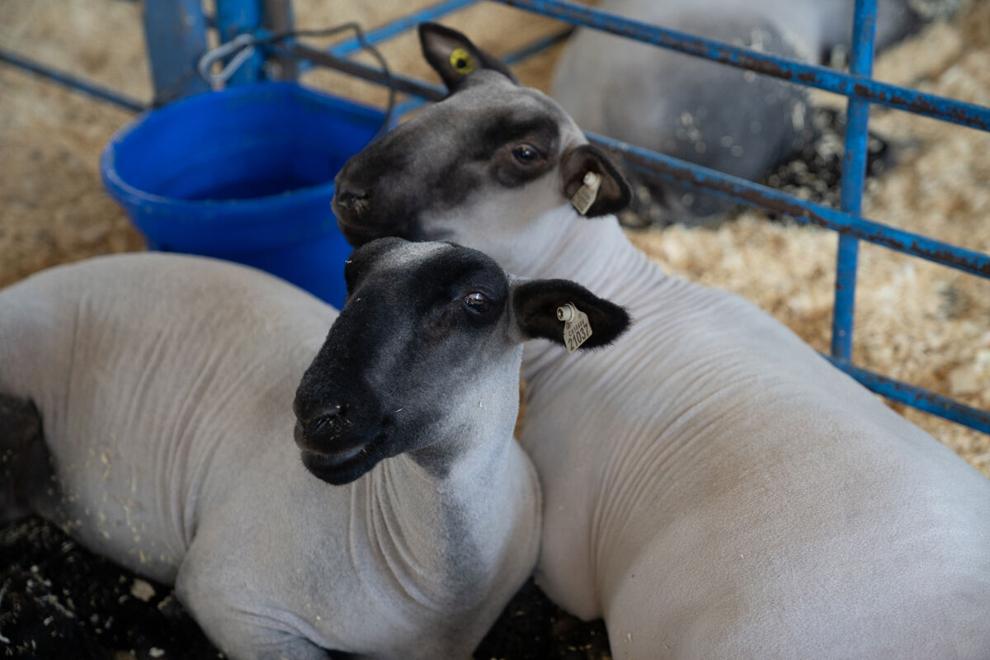 Taillon started in 4-H at age 5 after her mom signed up her and her older sister. She lives in Half Moon Bay and has raised sheep, goats, pigs and turkeys on her friend's ranch. Kids in 4-H get animals at 3 or 4 months old and teach them how to walk and feed. Her favorite part of the fair is exercising the sheep and goats, and she enjoys raising goats because of their fun and distinct personalities.
Taillon noted some people didn't raise lots of animals this year due to uncertainty about if the fair would be held in person, resulting in fewer animals for the public. The 2020 cancelation and the ensuing pandemic have made it harder for 4-H kids to hang out in person. However, they have met via Zoom and individually.
"It was a bit strange doing that, but it still worked, and you are still able to get the animals here," she said.
The 4-H Youth Development Program of San Mateo and San Francisco counties teaches various life skills and leadership. The program has eight community clubs in the two counties and gives kids opportunities to work on projects, after-school programs and events, including participating in the fair involving animal showmanship, arts and crafts and food. The fair week includes fundraisers for 4-H programs as well as live shows and auctions of animals.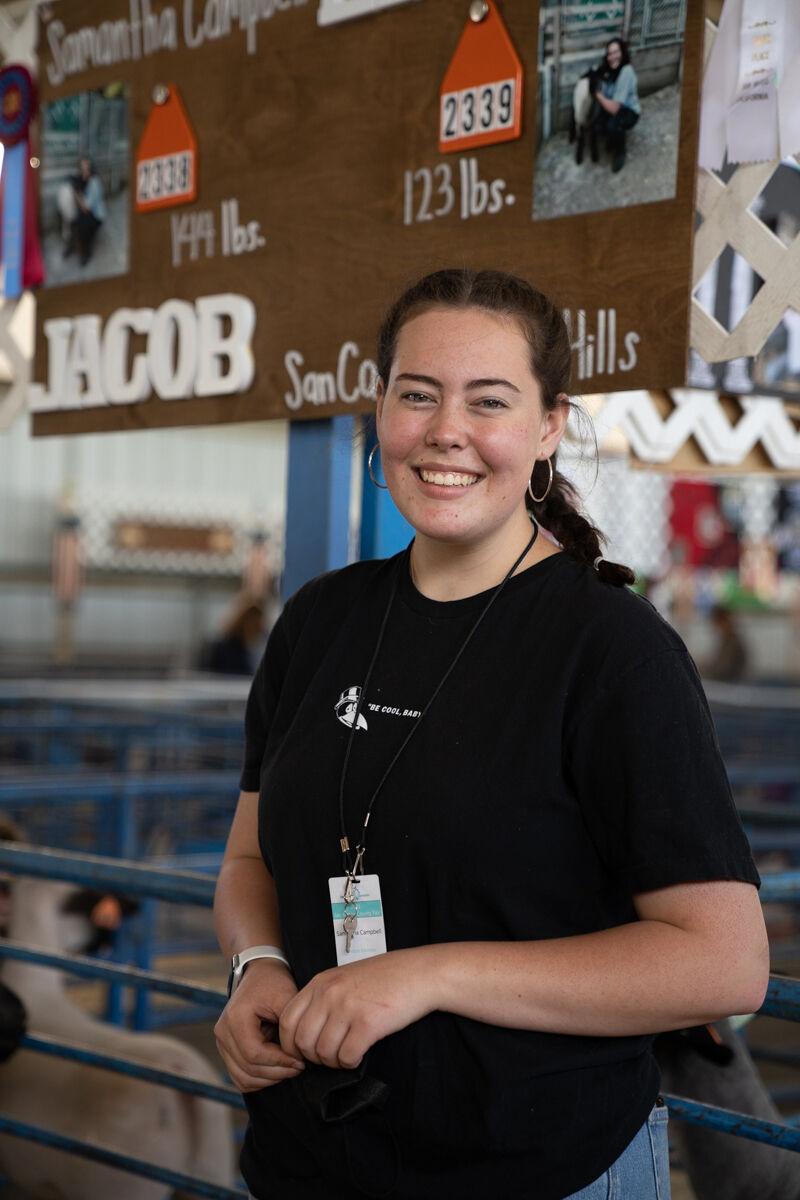 Samantha Campbell, 17, and turning 18 this week, has been in the 4-H program for eight years. Campbell is raising two lambs this year and four chickens, with one of her lambs winning grand champion of the market earlier in the week. She heard about 4-H from a friend and joined as a lifelong animal lover with dogs and parakeets. The self-described city gal from San Carlos loves everything about the 4-H program, including programming, sharing information and offering advice to others.
"It's my sport. It's not just what I do after school. I'm there every morning, every night, taking care of the animals," Campbell said.
She helped lead the chicken project, which involves helping the kids raising chickens. 4-H is about youth leading, helping guide younger kids and talking to the public.
"It's all about teaching youths to be leaders and help others in the community. So that's how I got drawn in," Campbell said.
She highlighted the culture of 4-H is to celebrate each other's accomplishments in raising the animals.
"Even if I don't do as great in one category as I want to, one of my friends did, and I know she put in a lot of effort into working on showmanship and her lamb or goat or pig," Campbell said.
She raised small animals like chickens her first few years in the program, often asking older kids for help and advice at the fair. She is now one of those older kids using her experience to help teach others how to raise and care for the animals and participate in the fair.
"This year, I am the person people are asking questions to, and I have those answers, and it's the biggest change that's come around since I started," Campbell said.
She started 2020 preparing like every year previously, excited to be part of the fair before it was canceled. She noted the fair has been different this year with fewer people. However, animals have been less stressed, and 4-H kids have been able to bond more.
"Everyone I think was left a little disappointed and left heartbroken that we weren't able to do all this [last year]. So the motivation was definitely an issue this year in terms of getting back into that rhythm of planning for fair and working every day," Campbell said.
An in-person fair following CDC guideline was always her goal after missing out last year. Her fair week begins with getting up at 6 a.m. and helping the public and other 4-H kids. Wednesday focused on judging and presenting cows, with each day devoted to certain animals.
Campbell graduated from high school and believes 4-H will help her as she goes to college with dreams to work in the medical field. The program showed her she enjoys working with other people and animals.
"I'm never going to forget anything I've ever done here," Campbell said. "Hopefully, one day when I'm grown up, I'll have my kids in 4-H, and I'll get to watch them do what I got to do."
(650) 344-5200 ext. 102