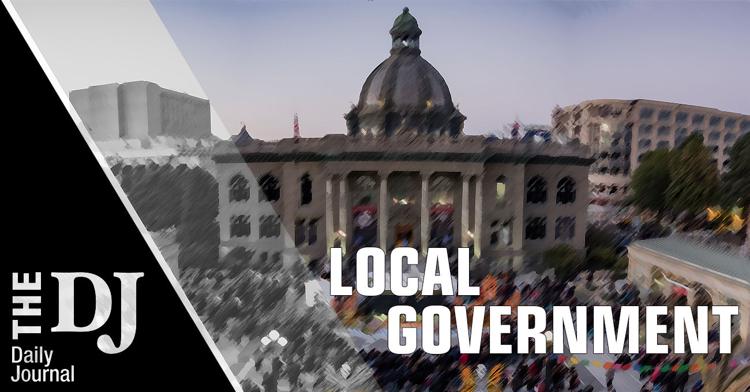 The Redwood City Council on Monday will consider new limits on single-family home size as well as a rotation policy for the selection of the mayor and vice mayor.
Staff is recommending an ordinance that would limit single-family homes to a floor area ratio of 40% or to a size of 2,500 square feet — whichever is greater. FAR is the ratio between a building's total floor area and the size of the lot on which the building stands, for example, a 2,500-square-foot home on a 5,000-square-foot lot has a FAR of 50%. 
Staff is also recommending exceptions from the FAR calculation, including basements that are no more than 24 inches above average finished grade, detached structures including accessory dwelling units and architectural features including bay windows, unenclosed decks and balconies, according to a staff report.   
The proposed FAR ordinance is one of several efforts recently undertaken by the city to address deep concerns among residents over a growing number of projects many feel are oversized and incompatible with their surroundings. The council recently amended the city's ADU ordinance to limit the height and size of second-story ADUs and incentivize the development of single-story ones. Next year, the city will begin the process of developing citywide design guidelines for single-family homes. 
Concerns about home size have been especially pronounced in the Mt. Carmel neighborhood, where many have complained of old and arguably historic homes being torn down and replaced with massive homes.
On Monday, the council will also consider selecting the mayor and vice mayor via a rotation rather than a majority vote by councilmembers as is the current process. The city's charter states the council should select the mayor and vice mayor but is silent as to how to do it. 
According to the proposed policy, each councilmember would hold a position in the rotation based on seniority: The first in rotation will be selected mayor and the second will become vice mayor. Newly elected councilmembers would be placed behind incumbents and before the outgoing mayor in the rotation, according to the policy, and incumbent members, when re-elected, would retain their position in the rotation.
If adopted, the policy would be effective in December. Mayor Ian Bain's mayoral term will end in November and Vice Mayor Diane Howard is next in line for that seat. Councilwoman Shelly Masur would then become vice mayor because she has not yet served in that role and after that, the rotation order is as follows: councilwomen Alicia Aguirre, Janet Borgens, Giselle Hale and then Diana Reddy. 
The meeting will be held at 7 p.m. at Redwood City Hall, located at 1017 Middlefield Road.