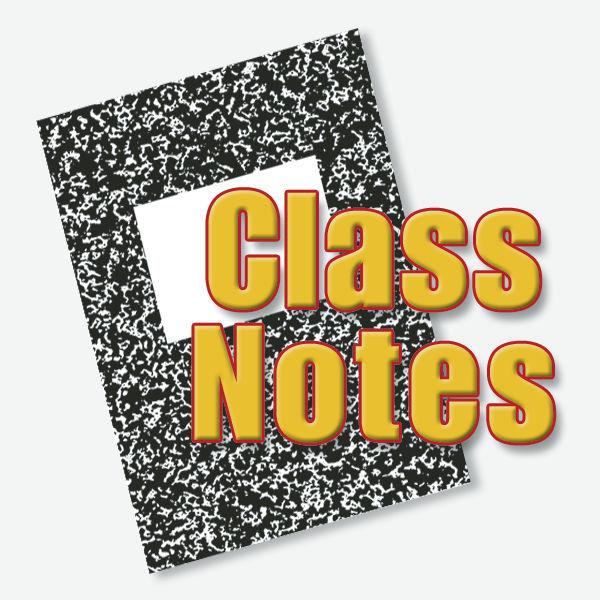 Tasia Tsiplakos and Nicholas Deluna, of San Mateo, Jaclyn Kruljac, of San Bruno, and Kate Marinkovich, of Menlo Park, graduated from the University of Mississippi.
Jennifer Bests as well as Elijah and Madeleine van der Rijn of San Carlos, Brandon Chu, Cate Desler, Jillian Rolnick, Supriya Sanjay and Jonathan Vithoontien, of Hillsborough, Eric DeBrine, Raghav Kumar and Langley Topper of Redwood City, Lily Forman, of Foster City, Katherine Harrison, of San Mateo, Kishandra Anne Patron, of San Bruno and Brooke Peterson as well as Elena Silverstein, of Burlingame, were named to the dean's list at Tufts University.
Maxton Sharif, of San Carlos, and Magdalena Bowen, of Burlingame, graduated from Emerson College.
Allie Kotowitz, Lindsey Pantuso and Vida Wadhams, of San Mateo, were named to the dean's list at Bucknell University.
Erica Chen, of Millbrae, and Caitlin Yu, of Burlingame, graduated from Hamilton College.
Brooke Anderson and Samuel Medrano, of Redwood City, graduated from Wesleyan University.
Class notes is a column dedicated to school news. It is compiled by education reporter Austin Walsh. You can contact him at (650) 344-5200, ext. 105 or at austin@smdailyjournal.com.