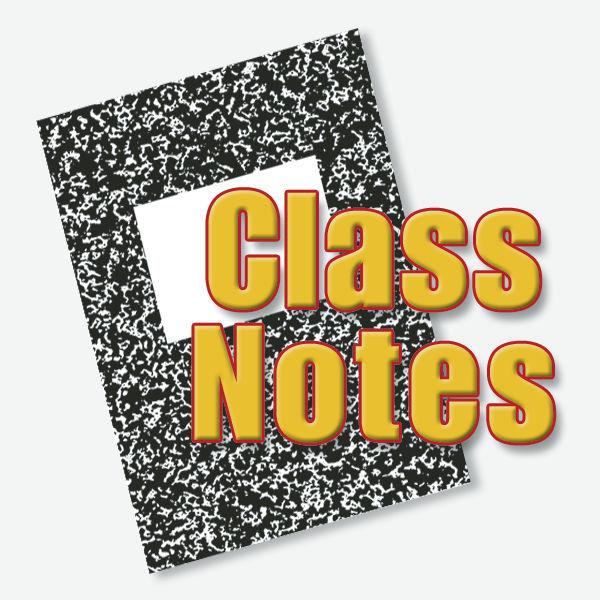 Students from Crystal Spring Uplands attended the High School National Quiz Bowl Championship in Atlanta, where they competed against other high schoolers from across the nation in an event testing their knowledge in topics such as literature, science, popular culture, current events and more. They finished 12th overall, the best placement of any California team.
Sequoia High School students in Redwood City packed for themselves 42 backpacks filled with relief supplies to be better prepared in case of an emergency. The supplies were donated from local organizations and companies such as the Sequoia Healthcare District, Sims Metal Management, the city of Redwood City, Redwood City 2020, Sequoia Union High School District, San Mateo Credit Union and more.
The San Bruno Community Foundation awarded $120,000 in scholarships to nine local students from the money awarded by PG&E following the Crestmoor neighborhood gas pipeline explosion. The recipients were Capuchino High School seniors Kiersten Blair, Julia Cordero, Lauren Meyer, Max Stines and Lauren Valles; Mercy High School senior Muriel Butler; and Skyline College students Martha Marquez Ramirez, Marjourie Quintanilla and Vincent Ramsey.
The San Mateo County Community College Board of Governors awarded the San Mateo County Community College District a $3 million grant to implement a student success model designed to accelerate completion of associate degrees.
The Rotary Club of South San Francisco issued 25 scholarships to students from the city's three high schools worth more than $60,000.
Cañada College celebrated its graduated ceremony Saturday, May 26, when 660 graduates were issued 728 degrees and certificates in 76 different majors. Of those who graduated from the Redwood City campus, 71 percent were women, 25 percent were the first in their family to go to college, 37 percent were Hispanic and 35 percent were the first in their family to obtain a degree beyond high school.
Skyline College celebrated its commencement ceremony Friday, May 15. A total 1,690 degrees were awarded to 1,362 students, including 20 who earned a bachelor's degree in respiratory care.
David Robinson, of Menlo Park, and John Russell, of Woodside, graduated from Worcester Polytechnic University.
Elizabeth Inman, of Menlo Park, graduated from Marist College.
Maya Sun, of Belmont and Nathan Kaplan, of Redwood City, were named to the dean's list at Worcester Polytechnic University.
Class notes is a column dedicated to school news. It is compiled by education reporter Austin Walsh. You can contact him at (650) 344-5200, ext. 105 or at austin@smdailyjournal.com.