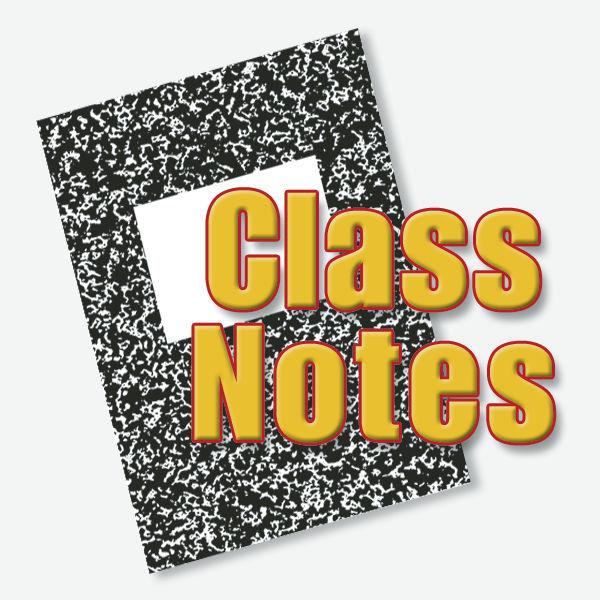 The 2021 graduating class of Emerson College in Boston, Massachusetts, included Maria Garin of San Carlos with a Bachelor's of Science in Marketing Communication and Roverto Alvara of Hillsborough and Aya Faham of Burlingame, both with Bachelor's of Arts in Media Arts Production.
South San Francisco's Connor Lim graduated in the class of 2021 from Marquette University in Milwaukee, Wisconsin, earning a Bachelor's degree in Computer Engineering.
Graduates of Hamilton College in Clinton, New York, include Scout Lansing of Half Moon Bay, who majored in mathematics, Brain Li of Atherton who majored in interdisciplinary studies and San Bruno's Ryan Stewart who studied government and philosophy.
Grant James Hillman of San Mateo earned a BA in history from Baylor University in Waco, Texas.
Menlo Park's Layton Coker and San Mateo's Olivia Lynn Martin were both named to Baylor University's spring 2021 Dean's List for earning a grade point average of 3.7 or higher.
Marc Esqueda of San Bruno was named to the spring 2021 Dean's List at Westminster College in New Wilmington, Pennsylvania, for earning a grade point average of 3.6 or higher.
Conor McCusker of Hillsborough, Kate Mawhinney of Woodside, Allie Kotowitz of San Mateo and Vida Wadhams of San Mateo were all named to the spring 2021 Dean's List at Bucknell University in Lewisburg, Pennsylvania, for earning a GPA of 3.5 or higher.
More than 25 county residents were named to the spring 2021 Honor Roll at Oregon State University in Corvallis, Oregon, including Ben Aguiar, Atherton; William Castro Ramires, Belmont; Thomas Salgado de Almeida L, Belmont; Andrew Riviello, Burlingame; Aoife Vaughan, Burlingame; Madison Armstrong, Daly City; Patrick Callagy, Foster City; Meilani Bolding, Half Moon Bay; Daniel W. Mitchell, Half Moon Bay; Todd Lehman, Menlo Park; Irene Walker, Menlo Park; Allison Kelly-Sanlorenzo, Menlo Park; Emily Dornik, Redwood City; Megan Gory, Redwood City; Madison Macha, Redwood City; Raymund Justin Santos, Redwood City; Carla Marquez, San Bruno; David Kelly, San Carlos; Kimberly Lane, San Carlos; Aaron Lewetzon, San Carlos; Madeleine Rozansky, San Carlos; Portia Council, San Mateo; Lauren Ding, San Mateo; Melanie Moore, San Mateo; Jack Belton, Woodside; Chase Hovden, Woodside.
Class notes is a column dedicated to school news. It is compiled by education reporter Sierra Lopez. You can contact her at (650) 344-5200, ext. 106 or at sierra@smdailyjournal.com.