From the Daily Journal archives
Chunli Zhao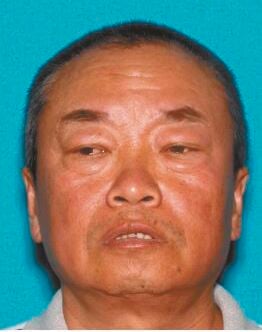 As featured on
Seven people were killed in two related shootings Monday at a mushroom farm and a trucking f…
The man accused of shooting eight people in Half Moon Bay was an employee of the farm at the…
A farmworker accused of killing seven people in shootings at two Half Moon Bay mushroom farms has been charged with seven counts of murder. Prosecutors filed the charges Wednesday ahead of 66-year-old Chunli Zhao's first court appearance. It is not clear whether Zhao has an attorney to speak for him. Authorities say he killed four people at a mushroom farm in Half Moon Bay where he worked and three more at a nearby farm where he used to work. The charges include allegations that could result in the death penalty or life in prison without parole. The coroner's office has identified six of the victims.
Thank you for visiting the Daily Journal.
Please purchase an Enhanced Subscription to continue reading. To continue, please log in, or sign up for a new account.

We offer one free story view per month. If you register for an account, you will get two additional story views. After those three total views, we ask that you support us with a subscription.

A subscription to our digital content is so much more than just access to our valuable content. It means you're helping to support a local community institution that has, from its very start, supported the betterment of our society. Thank you very much!
–
Burlingame Community Center
Free
Recent Comments on our Stories
The Daily Journal in your inbox