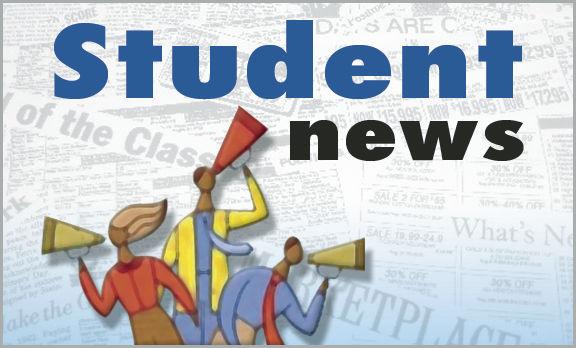 Fourth period Spanish class, freshman year. I was sitting at the desk in the corner next to the window, halfheartedly jotting down notes and trying my best not to drowse off. Suddenly, a loud bang rang out from the hall and jolted me and the rest of the drowsy class awake. A blanket of silence covered the entire class — wide eyes looked all around the room. We froze in terrified uncertainty and held our breaths.
A few seconds later, a leadership student walked by our open door. "Sorry!" she yelled. She had popped one of the balloons she was using to decorate the halls. A sigh of relief and nervous laughter filled the class, and we returned to our tedious notes.
This is how my generation grew up: carefully listening to the sounds in the hallways; practicing lockdown drills; seeing the words "mass shooting" and "school" appear together on news stories' headlines again and again. We counted off school shootings around the country — Columbine, Virginia Tech, Sandy Hook. We learned the frequency of these tragedies did not numb our shock and pain; it only intensified our questions: Why does this keep happening? How can we stop it? We turned to the adults to have these questions answered, only to have them lost in a sea of debate, conflict and politics.
Now, a generation tired of learning how to run from guns, is deciding to stand instead. At 10 a.m. March 14, students stood in a silence that rang across the nation. This demonstration was proof of the unprecedented realization of the power of young people in politics. It's adding a new tone to a conversation that has been had too many times before: gun control.
Many question, and even fear, our power. They accuse us of ignorance — how can children who are too young to even vote have a say in our politics? How can this generation — the Millennials, the Trophy Kids, the Me Me Me Generation — do anything to change what previous generations couldn't?
There is no barrier of entry to get involved. There is only one requirement: compassion. We don't need years of experience or more time in classrooms to know that something isn't right. This is how my generation has decided to involve itself — with a vision to protect our peers and ourselves and to fight for what we believe in, even though those beliefs are still evolving. Although tragedy is what unfortunately pulled us in, we are learning about the power our voices yield. We are no longer excluding ourselves from the conversation — I hope it will be the first of many in which we are involved.
Priscilla Jin is a senior at Burlingame High School. Student News appears in the weekend edition. You can email Student News at news@smdailyjournal.com.