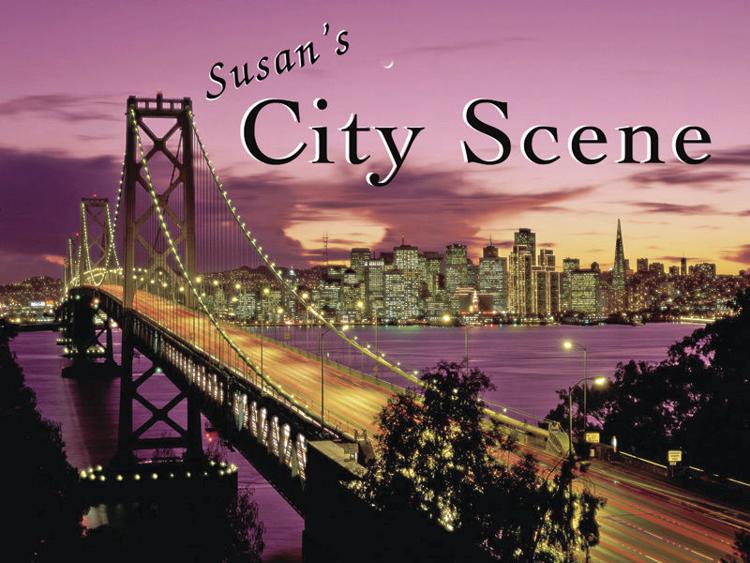 FROM A SEAT IN THE BACK OF THE HOUSE TO CENTER STAGE: REDWOOD SHORES RESIDENT YAN ZHANG TALKS ABOUT FOLLOWING HER DREAM OF DANCE AND PENINSULA BALLET THEATRE.
DJ: What is your first memory of ballet?
YZ: The first time I saw ballet was in Beijing where I grew up. As a teenager, I got the rare opportunity to see Swan Lake performed by one of the premier Russian ballet companies. I had to bike by myself for over an hour to the theater. As I sat in my jeans and tennis shoes near the very back, I was awed by the exquisite performance, and even though my world was miles and miles apart from what was presented on stage, I was captivated, and I knew in the depth of my heart that I wanted to try that art form even though I had no idea how I could.
DJ: When did you begin dance classes?
YZ: In China, dancing was a privileged activity and only a select few got to learn to dance at state-sponsored schools. Even though I was very attracted to dancing, I never got a chance. After I moved to the United States, I discovered that you actually have the opportunity to learn ballet even as an adult! That was when I immersed myself in the art form that had been my secret dream all those years. One of my first ballet teachers was Julia Ball-Dugan, who was teaching adult classes at her school in Redwood City called the Academy of American Ballet. She was passionate about teaching adult students and encouraged us to dance on pointe and perform at various venues. This introduction to the ballet world was critical for me to grow as a dancer.
DJ: When did you first perform before an audience?
YZ: My first performances were in Nutcrackers with Julia Ball-Dugan's studio. It was nerve wracking, but also exciting, since I was with a lot of other dancers and we enjoyed the same experience and supported each other. It is not about the "look how great I am" kind of feeling, it is about building person-to-person connections — connection with the fellow dancers on stage, connection with the audience, connection through the music, and connection through the imagination of the stories that we each make.
DJ: What is the Peninsula Ballet Theatre experience?
YZ: It has been amazing! I rejoined PBT in the fall of 2018 after I returned from a three-year expat work assignment in Shanghai. I felt there was more dancing left in me and wanted to continue, even with a demanding schedule at work and at home. [PBT Artistic Director] Greg Amato and [PBT Ballet Mistress] Nina Amato are amazing and I don't think that it would have worked with anyone else. They have created original works with the company and we are constantly exposed to new music, new choreography, new dances and new opportunities. Their drive to serve the community is having a material impact that brings positivity, passion, love and meaning to our lives.
DJ: And your life outside ballet?
YZ: I work at Thermo Fisher and am Vice President and General Manager for one of the businesses. Our company is currently at the forefront of providing one of the PCR COVID tests used globally to help combat the pandemic and save lives. Work is all consuming but equally rewarding.
DJ: Describe the upcoming Peninsula Ballet Theatre performance at Fort Mason on Saturday, Oct. 24.
YZ: I am super excited to have the opportunity to be in "All Rise," a new dance by choreographer Marika Brussel, inspired by Ruth Bader Ginsberg. The dance produces a visual impression of a vast ocean moving in an ethereal way; but then one courageous wave comes and wants to create a change — she is so powerful that she gets the entire ocean behind her and makes new waves and new history.
DJ: What would you say to someone who has never seen a ballet?
YZ: Come join us — not only come watch us, but also come take a class with us! No matter how old, how young, how much training you had or didn't have. It is not a life style, it is life and for life!
ABOUT THE PROGRAM. Peninsula Ballet Theatre's "All Rise" is scheduled for 2 p.m. Saturday, Oct. 24, Main Stage Parade Ground in Upper Fort Mason in San Francisco. Choreographer Marika Brussel. Original music by Mahlon Berv. Artistic Director Greg Amato. Running time 10 minutes. "All Rise" is one of 20 local ensemble presentations at The San Francisco International Arts Festival, Saturday-Sunday, Oct. 24-25. Performing arts lovers are invited to put on their masks and bring a picnic to enjoy these small (but distanced), informal, live performances. Tickets ($20) at https://www.sfiaf.org/peninsula_ballet. For more information visit at http://www.sfiaf.org.
Susan Cohn is a member of the American Theatre Critics Association and the San Francisco Bay Area Theatre Critics Circle. She may be reached at susan@smdailyjournal.com.