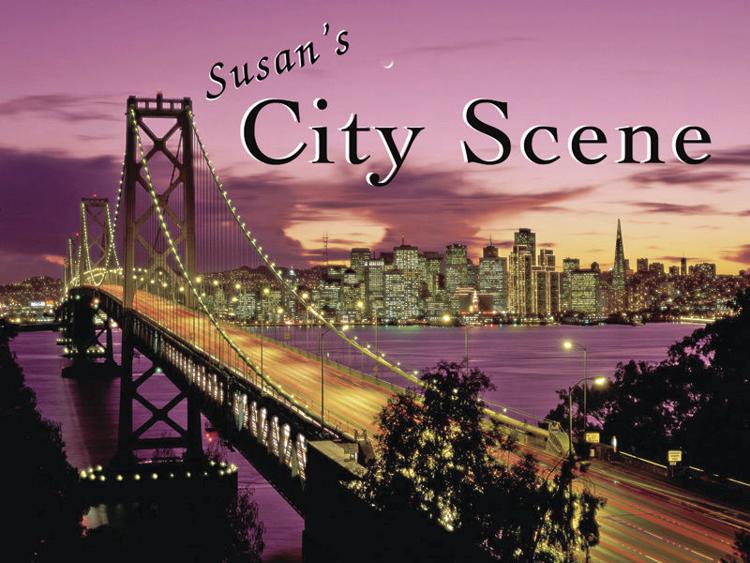 "OUT OF THIS WORLD — A CELEBRATION ON THE 50TH ANNIVERSARY OF THE MOON LANDING" WITH THE SAN FRANCISCO SYMPHONY. In "Out of This World — A Celebration on the 50th Anniversary of the Moon Landing," Sarah Hicks conducts the San Francisco Symphony in works reflecting humankind's fascination with space. Retired NASA astronaut Leland D. Melvin hosts the celebration, and the cosmic experience is enhanced by stunning visuals projected on a large screen above the stage, courtesy of José Francisco Salgado. Musical selections include Debussy's Clair de lune; Michael Giacchino's "Star Trek: Into Darkness"; and John Williams' "Main Title" from Star Wars. Before the concert, gather in the lobby to meet a real NASA astronaut and scientists, and explore the galaxy yourself with an interactive space exhibit. July 19 at 7:30 p.m. Davies Symphony Hall, 210 Van Ness Ave. in San Francisco. Tickets $39-$99 at www.sfsymphony.org, (415) 864-6000 or patronservices@sfsymphony.org. Groups of 10 or more are eligible to receive a 25% discount on tickets.
PASSPORT TO THE STARS AT THE CALIFORNIA ACADEMY OF SCIENCES. Narrated by Academy Award-winner Tom Hanks, "Passport to the Universe" takes audiences on an interstellar odyssey that journeys from our solar system to the Virgo Supercluster and back again, You'll get an astronaut's-eye view of the incredible objects that constitute our universe — and an inspiring reminder of the limitlessness of human imagination and ingenuity. Enjoy an electrifying fly-by of Jupiter, Saturn and the star-studded spiral arms of our Milky Way galaxy ... before plummeting back to Earth through a mind-bending black hole. Inside one of the largest all-digital planetarium domes on Earth, every seat is the captain's seat. We may just be small specks of what Carl Sagan called "star stuff," but passport gives us humans plenty of big things to ponder. California Academy of Sciences, 55 Music Concourse Drive, Golden Gate Park, San Francisco. More information at www.calacademy.org/exhibits/passport-to-the-universe.
"FROM GERSHWIN AND GARLAND TO GAGA — A STAR IS BORN." Judy Garland, Barbra Streisand and Lady Gaga each stole hearts with "A Star is Born." "From Gershwin and Garland to Gaga — A Star Is Born: The Concert" celebrates musical moments from all three iconic film versions. On stage at Feinstein's at the Nikko, Kelli Rabke, Carole J. Bufford, Scott Coulter and John Boswell draw on the 1954, 1976 and 2018 versions with award-winning songs written by some of America's most prolific writers, including Harold Arlen and Ira Gershwin ("The Man That Got Away"), Paul Williams and Barbra Streisand ("Evergreen"), and Mark Ronson and Lady Gaga ("Shallow"). Aug. 9 (8 p.m.) and Aug. 10 (8 p.m.). Tickets $45-$75, at (866) 663-1063 or www.feinsteinssf.com. Located within Hotel Nikko, 222 Mason St. in San Francisco, Feinstein's at the Nikko presents a wide range of entertainers within an intimate 132-seat cabaret setting.
Susan Cohn is a member of the American Theatre Critics Association and the San Francisco Bay Area Theatre Critics Circle. She may be reached at susan@smdailyjournal.com.