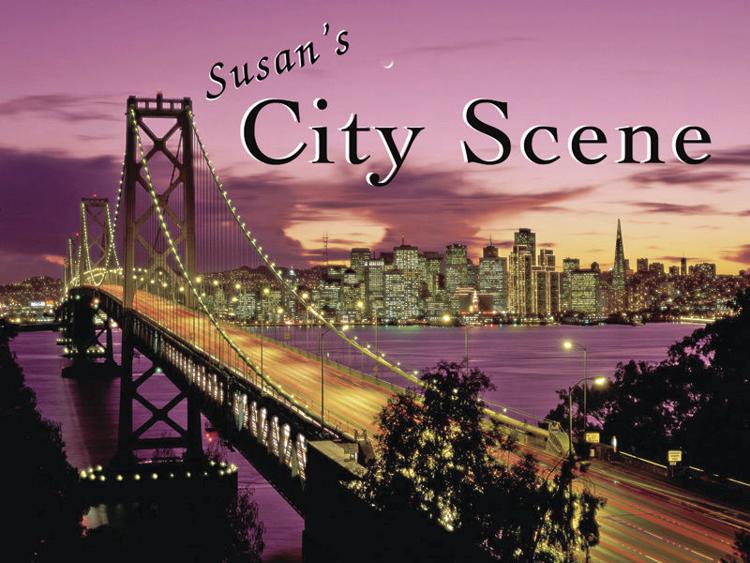 SHE GAVE UP TRUE LOVE FOR LUXURY. NOW SHE WANTS IT BACK. SAN FRANCISCO OPERA PRESENTS GIACOMO PUCCINI'S MANON LESCAUT. When Manon Lescaut premiered in 1893, the story of young lovers signaled the arrival of a new talent in opera: Italian composer Giacomo Puccini. Now, Manon Lescaut, sung in Italian with English supertitles, comes to the San Francisco War Memorial Opera House on Nov. 8 (7:30 p.m.), Nov. 13 (7:30 p.m.), Nov. 16 (7:30 p.m.), Nov. 20 (7:30 p.m.), Nov. 24 (2 p.m.) and Nov. 26 (7:30 p.m.). Approximate running time is three hours, including two intermissions.
TICKET INFORMATION: Tickets for Manon Lescaut are priced from $26 to $408. For tickets visit sfopera.com, call (415) 864-3330 or visit the San Francisco Opera Box Office at 301 Van Ness Ave. Standing room tickets go on sale at 10 a.m. on the morning of each performance. Standing room tickets are $10 each, cash only and limited to two tickets per person. Casting, schedules and ticket prices are subject to change.
STAGE DIRECTIONS: The War Memorial Opera House is located at 301 Van Ness Ave., within walking distance of the Civic Center BART Station. Due to construction for the SFMTA Van Ness Improvement Project, there is limited access to pick-up and drop-off at the front of the Opera House, 301 Van Ness Ave. Please use the white loading zone at 450 Franklin St. (behind the Opera House) for rides-hailing pick-up and drop-off. For further information about public transportation and parking visit sfopera.com/plan-your-visit/directions-and-parking.
DINING AT THE OPERA. Avoid worrying about missing the curtain. The Café at the Opera House, in the lower lounge, offers a seasonal menu of appetizers, salads and entrées. The gorgeous setting offers an ideal environment for preperformance or intermission dining. The menu is offered in buffet and à la carte format. Patrons dining in the Opera House may enter through the North Carriage entrance of the Opera House (adjacent to the War Memorial courtyard) up to two hours prior to curtain. Refreshment kiosks are located on the main lobby, box, dress circle and balcony levels, as well as in the lower lounge.
WAR MEMORIAL OPERA HOUSE ACCESSIBILITY. The War Memorial Opera House is accessible through the Van Ness Avenue, Grove Street and North Courtyard entrances. Elevators to the fourth floor are available in the northeast and southeast corners of the building. There is no elevator service to the fifth floor balcony level. Restrooms are available on each floor of the Opera House, except the main floor, orchestra level. Wheelchair accessible restrooms are located on the lower level, box level, grand tier, dress circle and balcony level. There are no accessible restrooms on the fifth floor balcony level. Accommodations for patrons in wheelchairs or patrons with disabilities and their companions or attendants can be made by calling (415) 864-3330. Wheelchair space — no seat: These spaces have no physical seat; they are spaces that can accommodate a wheelchair. Wheelchairs are not provided by either San Francisco Opera or the War Memorial Performing Arts Center. Accessible companion seat: These are seats for those accompanying a patron with accessible needs. Accessible seat — no stairs: No stairs are needed to reach these seats. Movable armrests: These seats have armrests that can be tilted upright for easier access to the seat. Assistive listening devices are available for hearing-impaired patrons at the north or south lobby coat check. ID deposit is required. Text-to-Voice Supertitles: Live titles, headsets that provide a spoken version of the projected supertitles, are available at the north lobby coat check. A major credit card or driver's license is required for deposit. Large print cast and synopsis sheets are available at the north and south lobby coat checks.
Susan Cohn is a member of the American Theatre Critics Association and the San Francisco Bay Area Theatre Critics Circle. She may be reached at susan@smdailyjournal.com.