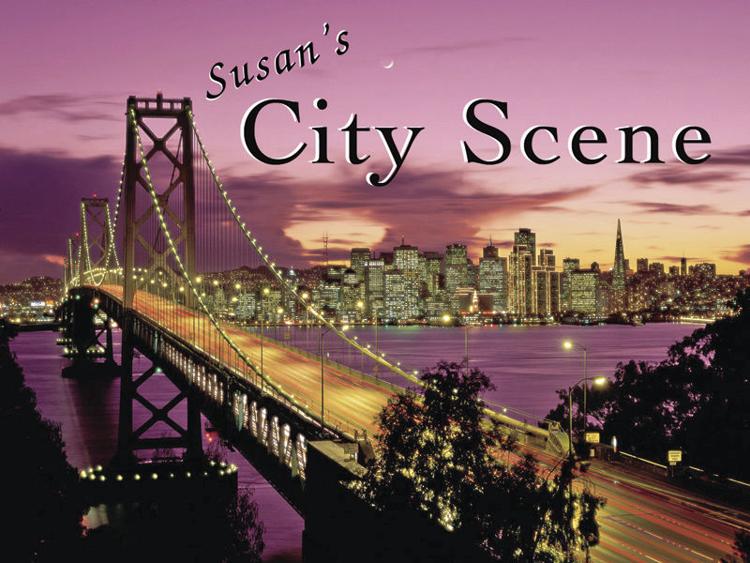 A LOVE STORY, SWEET AND SPICY: LA CAGE AUX FOLLES AT SAN FRANCISCO PLAYHOUSE. At its heart, it's a love story, examining the question of what it means to be a family. Georges manages a Saint-Tropez drag-show nightclub headlined by his longtime love and partner, Albin. All goes well until Georges' son, Jean-Michel, brings home his fiancée's highly conservative parents to meet them. Familiar to many through the popular (non-musical) movie version, "The Birdcage," with Robin Williams and Nathan Lane, La Cage aux Folles in the intimate setting of San Francisco Playhouse allows the audience to be close to this delightful celebration of love, romance, and being true to who you really are. Songs include I Am What I Am and Song on the Sand. Winner of 6 Tony Awards including Best Musical. Directed by Bill English. Book by Harvey Fierstein. Music and Lyrics by Jerry Herman. Two hours and 30 minutes with intermission. Through Sept. 16.
STAGE DIRECTIONS AND TICKET INFORMATION. San Francisco Playhouse is located at 450 Post St. (on the second floor of Kensington Park Hotel) just off Union Square. Performances are Tuesday, Wednesday and Thursday at 7 p.m. Friday and Saturday 8 p.m. and Saturday 3 p.m. and Sunday 2 p.m. For tickets ($30-$125) or more information, call (415) 677-9596 or visit sfplayhouse.org.
AN ASIDE: Director Bill English said, "La Cage aux Folles hits a triple bull's-eye on our mission at San Francisco Playhouse. To uplift our spirits, there is no better recipe than La Cage, with the catchy tunes of Jerry Herman and the wicked book by Harvey Fierstein to install a permanent grin on our faces. The young and the middle-aged love songs are surefire heartstring-tuggers, and the story of how far a 'mother' will go to support a son is sure to ennoble us all."
WANT TO HAVE A SUPER NIGHT AT THE OPERA? FIND OUT ABOUT BEING AN EXTRA AND GETTING UP CLOSE AND PERSONAL. Have you ever dreamed of being on the War Memorial Opera House stage? San Francisco Opera is looking for adult supernumeraries (extras) to appear in the company's upcoming fall 2017 season. An open audition will be held Monday, July 31 beginning at 6 p.m. at the War Memorial Opera House, 301 Van Ness Ave., San Francisco. No previous experience is required and there is no fee to audition. Supernumeraries, also known as supers, act as extras (in costume and make-up) on the stage in non-speaking, non-singing roles. Supers have the unparalleled opportunity to work alongside some of the most acclaimed artists in the world, and help bring San Francisco Opera's dazzling, large-scale productions to life on the stage of the historic War Memorial Opera House. Although supers are volunteers, an honorarium is provided to those cast in productions. Supers will have the opportunity to rehearse and perform in one or more of San Francisco Opera's fall season operas, including a visceral production of Richard Strauss' Elektra, Jules Massenet's enchanting Manon, the highly anticipated world premiere of John Adams' Girls of the Golden West, and two repertory favorites, Giacomo Puccini's Turandot and Giuseppe Verdi's La Traviata. Interested parties should contact supers@sfopera.com to receive more information and reserve a spot for this exciting opportunity.
Susan Cohn is a member of the San Francisco Bay Area Theatre Critics Circle and the American Theatre Critics Association. She may be reached at susan@smdailyjournal.com.