In a cultural climate that explores the contributions of women and minorities to the arts, there ought to be room to play classical music by women composers. There's a lot of them, especially contemporaries, many of whom are very good. But major orchestras are strangely reluctant to program them frequently. It's left to festivals and smaller orchestras to do them justice.
The New Millennium Chamber Orchestra's "Celebration of Women Composers" is the first concert I've heard of music entirely by women composers since the old Women's Philharmonic days. It was played in June, but a second performance scheduled for the same weekend had to be postponed. I heard it last Sunday at the First Presbyterian Church of Palo Alto. It also was an opportunity for three of the orchestra's section leaders to appear as concerto soloists.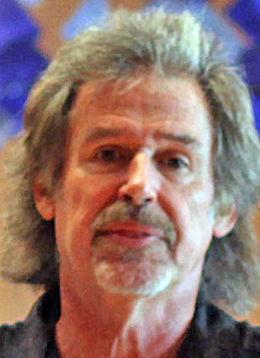 The most outstanding, most substantive and best-played piece on the program was by a composer with whom I was not familiar. Reena Esmail, an American of Hindustani descent, wrote her 16-minute violin concerto, "The Blue Room" (the title is from a poem by Carol Muske-Dukes), for a concert at Yale, where she was then a student, 10 years ago. It hadn't been heard since. Even the composer had largely forgotten it until NMCO's conductor James Richard Frieman and concertmaster Colyn Fischer came calling in search of a concerto.
Esmail's music is often angular, a little like Shostakovich. The soloist plays lyrical melodies over swirling sounds from the orchestra, or interjects its comments between big, jagged, dramatic blocks of sound. Partway into the second and last movement, a staccato theme builds up in the orchestra as the violin darts around it. It then breaks up into fragments that form the basis for most of the rest of the movement. This theme is so catchy that I heard someone whistling it during intermission. When's the last time that happened at a modern music concert?
Fischer played his solo part with strong and crisp declaration. His folk-music training gave inflection and grace to his melodies. The orchestra, though non-professional, responded to the challenges in Esmail's score with zest.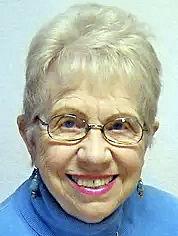 The players had more trouble with the other two recent pieces on the program, both of which were simpler in style and required more lyrical grace. "Mulholland Recollections" is a short, reflective concerto for viola by Nancy Bloomer Deussen, the prominent senior figure among local women composers. Where Esmail's violin plays mostly between the orchestra's phrases, Deussen chooses to have her viola give counter-melodies that blend with the orchestra. The viola is a more blending instrument than the violin anyway. The result was that soloist Donny Lobree could not much be heard, save for a two-bar cadenza at the very end.
The other contemporary work on the program was "Courage" by Adrienne Albert, a broad, stirring orchestral fanfare with bright, glossy sound. Both Albert and Deussen were present and took separate rounds of applause.
The second half of the concert turned to historical women. Cécile Chaminade, a French composer of the turn of the 20th century, is best known for her Concertino for Flute and Orchestra played here. It's a charming piece with no pretensions to anything but beauty. Margaret Warton played the modest but challenging solo part with skill and assurance. The concert finished, ironically enough, with an Overture in C Major, one of the few orchestral works by Fanny Mendelssohn, an early 19th-century German overshadowed by the fame of her brother Felix. This Mendelssohn wrote a solid and attractive piece, with a particularly accomplished and imaginative development. The orchestra gave it with energy and confidence. Frieman and the players clearly enjoyed performing these pieces, and the audience had a rare treat hearing them.