ART ON THE SQUARE WITH PAL MUSIC FESTIVAL IN REDWOOD CITY. Art on the Square joins the Redwood City PAL Music Festival on Hamilton Avenue at Courthouse Square in downtown Redwood City 5 p.m. until 8:30 p.m. July 26 and noon until 8 p.m. July 27. Local artists will offer original photography, jewelry, glass, fiber art, clothing, candles, lotions and more. ART on the Square sponsors provide free booths to local non-profit organizations. The Redwood City Education Foundation will spotlight art by Palo Alto's Abilities United clients. The Redwood City Parks and Arts Foundation will host the Redwood City Library Foundation and the Jay Paul Company will feature the Black Sheep Handweavers Guild with interactive experiences in fiber including weaving, and spinning. Art lovers can shop to the music of Bayonics on Friday night, and to five different bands on Saturday. ART on the Square will hold a drawing for four $25 gift certificates on Friday evening that winners can use to make purchases from any ART on the Square artist's booth on Friday or Saturday.
SEQUOIA ART GROUP ARTISTS AT THE STAIRWAY GALLERY IN REDWOOD CITY THROUGH AUG. 31. The Sequoia Art Group of Redwood City invites the public to an exhibit of works by six of its members on the Stairway Gallery of the downtown Redwood City Library, 1044 Middlefield Road. Participating artists are Lu Chang, oil paintings; Catherine Delfs, acrylic on corkboard; Rick Oldano, black and white photography; Deborah Shea, pastel paintings; Dani Webber, oil paintings; and Inna Zatulovsky, Oshibana (floral collages). The 57-year-old Sequoia Art Group meets at 7:30 p.m. on the fourth Friday of most months (not July or December) at the Veterans Memorial Senor Center, 1455 Madison Ave. in Redwood City. Sequoia Art Group supports adults who wish to improve their artistic or photography skills. The public is always welcome. For more information visit website www.sequoiaartgroup.com.
MOMENTS: WORKS BY MARGARET CHEN AT THE MUSEUM STUDIO GALLERY IN BURLINGAME. Moments, a series of abstracts and abstract portraits by Margaret Chen, is on display at the Peninsula Museum of Art through Sept. 1. Chen has been a student of art since childhood, and has been creating acrylic paintings in her Burlingame studio for the last eight years. Museum Studios, a department of the Peninsula Museum of Art, is home to 30 visual artists. Artist disciplines include painting, sculpture, printmaking, millinery, jewelry, photography and fiber art. Visit www.museumstudios.org for more information about exhibits and classes, or call 692-2101. The Museum Studios Gallery is across the courtyard from the Peninsula Museum of Art's main entrance at 1777 California Drive in Burlingame. Open the same hours as the museum, 11 a.m. to 5 p.m. Wednesday through Friday.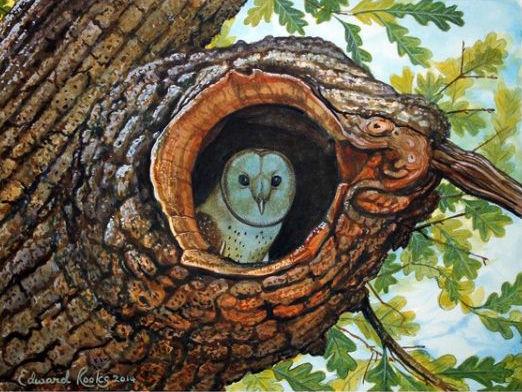 EDWARD ROOKS: BREEDING BIRDS OF FILOLI. Artist and birder Edward Rooks shares paintings and photographs of birds and nests found at Filoli's Garden and Nature Preserve and offers insights into their habitats and behaviors 3:30 p.m.-4:30 p.m. Aug. 8. Lectures are free for members, $5 for non-members, plus the cost of admission to Filoli. For non-members, Filoli admission can be purchased online or at the Visitor Center on the day of the lecture. Filoli Historic House & Garden. 86 Cañada Road, Woodside. For information call 364-8300, email info@filoli.org or visit filoli.org.
SAN MATEO COUNTY HISTORY MUSEUM CONTINUES FREE FIRST FRIDAYS PROGRAM WITH LIGHTHOUSES AND SHIPS. The San Mateo County History Museum continues its "Free First Fridays" program on Aug. 2. Not only is admission free the entire day (10 a.m. to 4 p.m.), but two programs are planned for the public without any fees. At 11 a.m., preschool children will be invited to learn about lighthouses. They will construct a paper cup lighthouse to take home. Then, museum staff will conduct a special program within its Ships of the World Gallery. Here the youngsters will hear the story The Abandoned Lighthouse. At 2 p.m., museum docents will lead tours of the museum for adults. The San Mateo County History Museum is located at 2200 Broadway within the 109-year-old "Old Courthouse" in Redwood City. The museum is open every day except Monday, from 10 a.m. to 4 p.m. The "Free First Fridays" program is sponsored by San Mateo Credit Union. Credit Union members will receive 10% off in the Museum Store upon showing proof of membership. For more information contact info@historysmc.org or 299-0104.