BIGPICTURE: CALIFORNIA ACADEMY OF SCIENCES HOSTS PRIZE WINNING NATURE PHOTOGRAPHY EXHIBIT. The California Academy of Sciences in San Francisco hosts BigPicture, the museum's sixth annual photography exhibit highlighting the best in wildlife and conservation photography from around the planet. Featuring 50 top images from the BigPicture Natural World Photography Competition, the exhibit blends captivating imagery with perspectives from academy scientists and illustrates the power of photography to engage the public in the diversity of life on Earth and pressing environmental challenges. Photo categories include Terrestrial Wildlife, Winged Life, Landscapes, Waterscapes and Flora, Aquatic Life, Art of Nature and Human/Nature. Over 6,500 photographic submissions were entered by photographers representing 67 countries—all of which were reviewed by a judging panel including sixth-year Jury Chair Suzi Eszterhas, international photo editors Lewis Blackwell and Sophie Stafford, and award-winning nature and conservation photographers Esther Horvath, Cristina Mittermeier, Roy Toft and Greg du Toit.
This year's Grand Prize image, "Black Grouse Showing Off" by photographer Audun Rikardsen of Tromsø, Norway, provides a glimpse at the showy display of a black grouse looking to impress female birds from atop his coastal lookout. Rikardsen spent three years preparing for the shot, and while his original goal was to photograph majestic golden eagles, it was a happy coincidence that this charismatic grouse frequently returned and became comfortable in front of the camera. Rikardsen, who grew up in a small Norwegian fishing community, draws inspiration from his lifelong fascination with the Arctic's rugged landscape and wildlife.
BigPicture is on display through Oct. 20 at The California Academy of Sciences, 55 Music Concourse Drive, Golden Gate Park, San Francisco.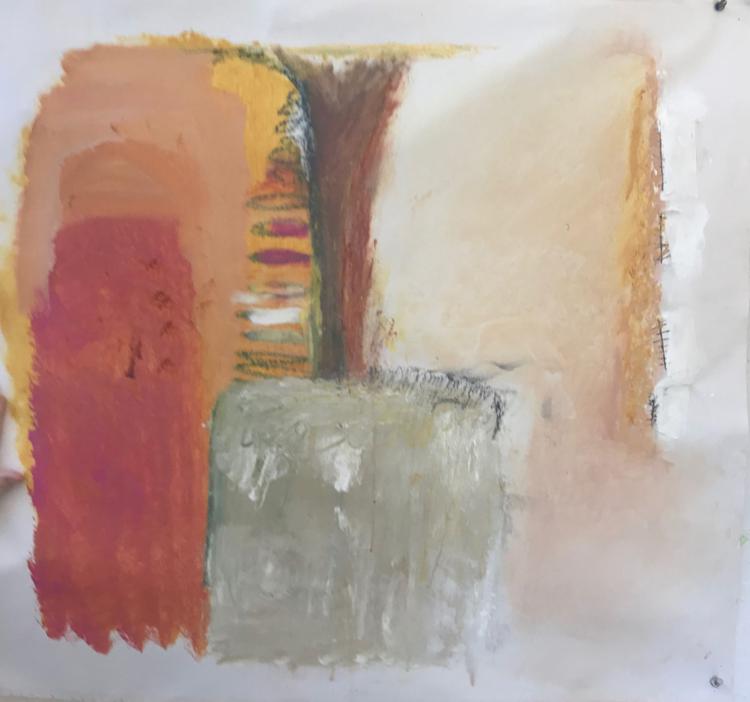 "PAINTED PRAYERS": WORKS BY COLETTE LAFIA AT MERCY CENTER GALLERY IN BURLINGAME. Colette Lafia, a San Francisco-based spiritual director, workshop leader, writer and artist, writes that "Spirituality and creativity go hand in hand." Her exhibit "Painted Prayers" may be seen from 9 a.m. to 5 p.m. through Aug. 31 at Mercy Center Gallery, 2300 Adeline Drive, Burlingame. For information visit www.mercy-center.org.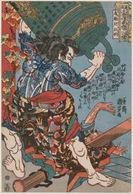 DRAGONS, LIONS AND SNAKES: "TATTOOS IN JAPANESE PRINTS" AT THE ASIAN ART MUSEUM IN SAN FRANCISCO. The colorful dragon you saw writhing on the arm of your barista this morning. The bold lion surrounded by peonies inked on the torso of that guy at the gym. Maybe the snake circling your own ankle. Did you know tattoos like these can be traced back to a famous series of 19th-century Japanese woodblock prints, which was itself inspired by a popular 14th-century Chinese martial-arts novel? "Tattoos in Japanese Prints," at the Asian Art Museum through Aug. 19, recounts how large-scale, densely composed pictorial tattoos — what we now recognize as a distinctly Japanese style — emerged in 19th-century Japan in tandem with woodblock prints depicting tattooed heroes of history and myth. More than 60 superb prints by artist Utagawa Kuniyoshi (1797–1861) and his contemporaries from the noted collection of the Museum of Fine Arts, Boston, explore the interplay between ink on paper and ink on skin.
BRING KNIVES AND NEEDLES TO THE TABLE. San Francisco is synonymous with great food — and great body art. "Tattoos in Japanese Prints" brings together enthusiasts from across the Bay Area to talk about the inspiration behind their cooking, their inking and explore a shared passion for craft and style to suit every taste. From 6:30 p.m.-7:30 p.m., Aug. 15 hear Ichi Sushi co-owner and Executive Chef Tim Archuleta talk about his adventures in the culinary world of traditional sushi — and hear his own "tattoo tale." Cost: $5 members, $15 general, includes museum admission. Students and seniors $13.
ABOUT THE ASIAN ART MUSEUM. The Asian Art Museum – Chong-Moon Lee Center for Asian Art and Culture is one of San Francisco's premier arts institutions and home to a world-renowned collection of more than 18,000 Asian art treasures from throughout Asia spanning 6,000 years of history. Through rich art experiences, centered on historic and contemporary artworks, the Asian Art Museum unlocks the past for visitors, bringing it to life while serving as a catalyst for new art, new creativity and new thinking. Located at 200 Larkin St., San Francisco. Open 10 a.m.-5 p.m. Tuesday through Sunday For more information visit www.asianart.org.