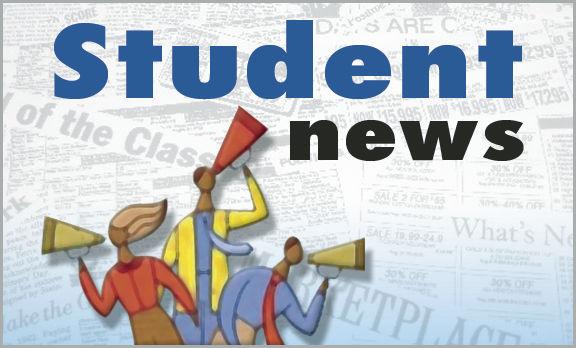 The last few months of my life have been marked with long-awaited milestones: turning 18, college acceptances, senior prom, graduation, etc. And now I'm sitting in my room about to reach yet another milestone — my final column for the San Mateo Daily Journal. I've realized my entire life has been a checklist of goals and endpoints. We evaluate our evolvement and growth by whether or not we reach these landmarks. They have become a benchmark for which we hinge our growth. And I can't help but wonder: Can success exist without milestones? Do we measure our success so meticulously and mark them with so many frills, ribbons, whistles and diplomas that we can't discern it for ourselves?
The dictionary defines a milestone as "a significant event or stage in the life, progress, development or the like of a person." With such a definition, one would think that reaching a milestone would come with a life-changing epiphany or feeling of awe. But as I've passed each traditional milestone, I've been disappointed. Once the anticipation and perceived excitement passed, I realized that nothing changes. On my 18th birthday, I didn't feel a glow of responsibility or adulthood many had promised. My senior prom ended up being a night of mediocre food and sore feet rather than a night of magic as portrayed on countless teen movies. Even graduation didn't bring the feeling of awe I had been preparing for for the last four years.
I was sad knowing that these milestones weren't mutually exclusive with a life-altering change or a feeling of maturity.
But then again, I realized these feelings weren't absent from my life. There are specific moments in my life that I can point to and realize that are now landmarks of my growth. In fifth-grade, when my mother started working, I became responsible for walking my little sister home from school. I felt big and important knowing I had to find our own way home instead of having our mother pick us up. It was a sign of my responsibility. Last year on Father's Day, I had saved enough money from my babysitting job to pay for a fancy meal out for my whole family. I was proud to be able to pay the check and assure my parents to sit back and leave their wallets at home. It was a sign of the beginning of my independence. And this February, I garnered attention from my school administration and the local news station for a column about the controversial racist chants at a school event — a sign of the power of my own voice.
Life doesn't come with planned moments of magic or awe. But this doesn't mean we can't have our own milestones. It just means that we find them in unexpected places, which make them even more meaningful. Even the smallest steps can signify our growth, and I can't wait to be pleasantly surprised with more unexpected milestones in my future.
Priscilla Jin is a senior at Burlingame High School. Student News appears in the weekend edition. You can email Student News at news@smdailyjournal.com.