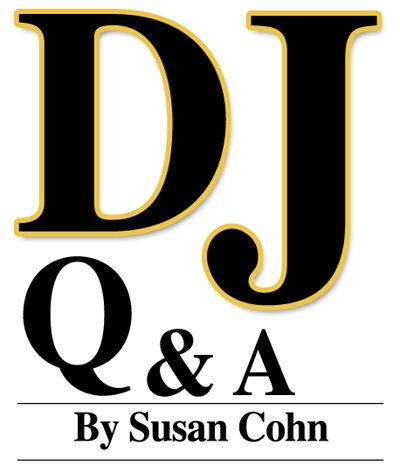 YOUNG CHAMBER MUSICIANS PROGRAM AT KOHL MANSION IN BURLINGAME LAUNCHES TEENAGE TRIO TO NATIONAL RENOWN: EUNSEO OH, SARAH YUAN AND ELLIOTT KIM TAKE HOME GOLD FROM 48TH ANNUAL FISCHOFF NATIONAL CHAMBER MUSIC COMPETITION. The Young Chamber Musicians (YCM), which makes its home at Kohl Mansion in Burlingame, works in collaboration with Music at Kohl Mansion and in partnership with Mercy High School, Burlingame, to immerse precollege students in the chamber music repertoire. Under the YCM tutelage, the Aveta Trio — Eunseo Oh on violin, Sarah Yuan on piano, and Elliott Kim on cello — were awarded gold medals in the 2021 Junior String Division in the 48th Annual Fischoff National Chamber Music Competition held in May.
DJ: How old are you and when did you begin studying music?
EUNSEO: I am 16. I picked up the violin when I was eight so that I could join my school orchestra. I believe my parents were the ones who suggested that I begin learning instruments, and I remember being keen on the idea.
SARAH: I am 16 years old. I started with the violin when I was 6, and began taking piano lessons when I was 7 at the suggestion of my violin teacher. My parents have always been very supportive, especially when I made the decision to focus only on piano.
ELLIOTT: I'm 16 years old. I got introduced to music through the piano, which I picked up when I was about 6 years old. I began playing cello at 7 years old under the tutelage of Kyeong Hwa Kim. My parents and my older sister loved music, as my mother played the piano when she was young and my older sister played violin, so they wanted to introduce classical music to me at an early age.
DJ: What do you like best about your instrument?
ELLIOTT: I enjoy playing the cello because of the darker and mellow tones that the instrument can produce. The cello's range is similar to the range of the human voice, and so when I'm playing it feels like I'm directly speaking through the instrument, which can't necessarily be achieved by all other musical instruments.
EUNSEO: I absolutely love the lyricism of the violin.
SARAH: I really enjoy how much repertoire pianists have!
DJ: How did you come together as a trio and begin preparing for the competition?
EUNSEO: Sarah and I began working together in 2019. She and Elliott and I formed the Aveta Trio in September of 2020. Our group met weekly for rehearsals and online coaching. We would play together in-person but the coach would hear us over Zoom.
ELLIOTT: We began to meet in person to rehearse in October with [YCM Director and Founder] Susan [Bates] and [YCM Piano Coordinator] Jeff [LaDeur] coaching us over Zoom. We met about once a week for coaching or rehearsal until January, which is when we started preparing more seriously, meeting twice a week.
SARAH: Because of the pandemic, none of our coaches were able to give feedback in person; all the coaching was over Zoom. We usually had weekly coaching on our competition repertoire, and occasional independent rehearsals as well.
DJ: Who were your teachers and mentors?
SARAH: Now, I study with Sharon Mann, but my previous piano teachers were Sharon Linton and James Gardner. I joined Young Chamber Musicians in 2018, and this year, Susan Bates, Jeff LaDeur and the other YCM coaches (Debra Fong, Chris Costanza, Eric Chin, Lisa Lee and more) have gone above and beyond to help us succeed at Fischoff.
EUNSEO: I would like to mention teachers and mentors Ian Swensen, SooBeen Lee and Zhao Wei for cultivating my love and extreme passion for music. Also, I would like to thank our coaches Susan Bates and Jeff LaDeur for supporting us throughout this entire journey. We would also like to extend our gratitude to Mercy High School Burlingame and Music at Kohl Mansion for always being so welcoming to our Young Chamber Musicians program.
ELLIOTT: I would like to thank Susan Bates and Jeff LaDeur for always being there as our main coaches, giving us insightful remarks that allowed our music to evolve over time. I'd especially like to thank my private teacher, Mrs. Kim, for guiding me throughout this musical journey by giving me many solo performance opportunities, telling me inspirational stories that motivate me to do better during my lessons, and just overall sticking with me from the first day I picked up the cello.
SARAH: We have performances in the next few months: NPR's "From the Top," Jeff's San Francisco International Piano Festival, and the New Millennium Concert Series in Sacramento. I'm also going to attend PianoTexas at Fort Worth in June.
ELLIOTT: We are a relatively new group and our victory at Fischoff was only the beginning of our journey. The next step for me as an individual musician is to advance my technique and musical knowledge so I can share my music with a larger audience.
EUNSEO: I will be attending the NYO-USA in the summer while preparing for solo competitions and chamber music performances with the Aveta Trio.
This interview has been edited because of space considerations.
Susan Cohn is a member of the San Francisco Bay Area Theatre Critics Circle and the American Theatre Critics Association. She may be reached at susan@smdailyjournal.com.