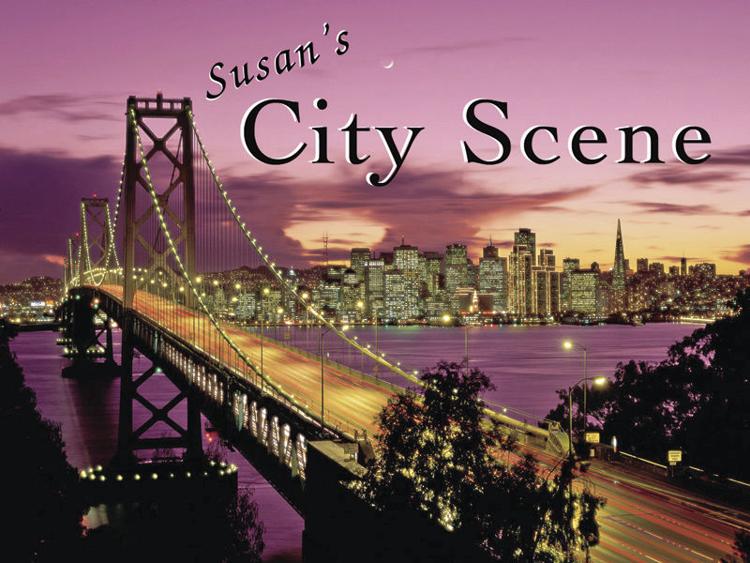 FROM SKETCH TO STAGE: TONY AWARD-WINNING COSTUME DESIGNER LINDA CHO DRAWS ON HISTORY AND IMAGINATION FOR ANASTASIA, AT THE SHN GOLDEN GATE THEATRE IN SAN FRANCISCO. The musical romance "Anastasia" transports the audience from the twilight of the Russian Empire to Paris in the 1920s, as a young woman sets out to discover the mystery of her past. Costume Designer Linda Cho, recipient of over 200 regional and international design credits in theater, dance and opera, including a Tony Award for A Gentlemen's Guide to Love and Murder, talks about the path that led her to her most recent project.
DJ: How did you get started in costume design?
LC: I grew up in Montreal and my parents wanted me to aspire to be a doctor or lawyer. But they also believed in getting a fully-rounded education and, when I entered college, I took a wide variety of courses and fell in love with theater and the various theater arts. And, fortunately, my family loved me and wanted me to do what would make me happiest.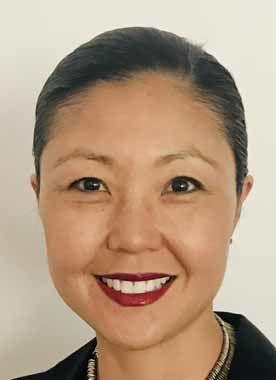 DJ: What are your first memories of seeing great costumes in movies or on stage?
LC: I was exposed to opera at an early age and was always swept away by the grandeur and the music. As the operas were in a foreign language, my eye became very adept at noticing other things on stage — like costumes — to help me better understand the story and the emotions.
DJ: When you are approached to do a show, what information do you require before you decide whether or not to accept the engagement?
LC: It's three things: Who am I going to work with? What is the project? And, how much does it pay? I am a working mother so do need to be cognizant of providing for my family. But most important is the promise of working with great collaborators and friends. The creative team forms a family of its own and it is inspiring to work with talent all coming together to achieve a unified whole.
DJ: What was it like to work on Anastasia?
LC: This was a dream come true. I'd worked with Darko Tresnajk (the director) on more than 50 projects and he and I have instant rapport. Likewise, I'd worked with many of the others before and so when I was approached, there was little hesitation to saying yes.
DJ: How did you do your costume research?
LC: For Anastasia, I looked at a lot of historical photos from the era. The Romanov family had been well captured on film, as had a lot of their court. I studied other films, photographs and other media to learn more about how the other social classes dressed. And I looked at a lot of paintings to understand the various art movements that were either in full bloom or in their infancy to understand popular color palettes, shapes and other things.
DJ: How did you balance history and fantasy in your designs?
LC: My job is to make clothes that not only fit the period but that also serve vital functions within the story. For instance, Anastasia's ball gown must evoke a certain feeling in the audience. The clothes also have to be functional in that they can be danced in or if a character has to sit on the floor or climb a ledge, for instance.
DJ: What advice would you give someone interested in pursuing a career in costume design?
LC: For a young person, I'd tell them to take a bit of everything and see how everything works first. It will give you a larger perspective and appreciation for the other crafts and for other cultures. Take non-theater classes, too. You want a broad-based sense of the world. See a lot of art. Travel as much as you can. Study other cultures. Open your mind. The unfolding of life is fascinating. Be open to everything life sends your way.
IF YOU GO. "Anastasia" runs through Sept. 29 at the SHN Golden Gate Theatre, 1 Taylor St. in San Francisco. Two hours and 30 minutes includes one intermission. Recommended for ages 7+. No children under 5 allowed. Information and tickets at shnsf.com or (888) 746-1799.
Susan Cohn is a member of the American Theatre Critics Association and the San Francisco Bay Area Theatre Critics Circle. She may be reached at susan@smdailyjournal.com.